About Martha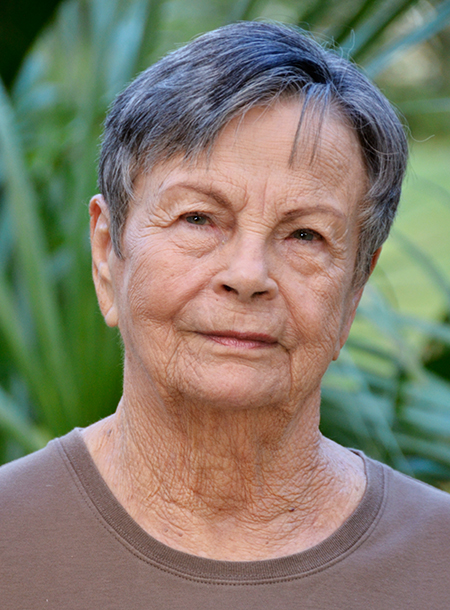 Martha was born in Florida and grew up in Orlando during the Great Depression. She experienced World War as an adolescent and later married a young Air Force officer. They traveled across the country several times, while she bore four daughters. When he left the service, the family lived in California for a few years, then returned to Florida and spent 13 years on the Spacecoast before his job landed him back in California. Ten years later his work as a missile engineer sent him back to the Cape.
They settled in Cocoa Beach until he took early retirement in 1989. They've lived happily in the mobile home park at Cypress Cove ever since, enjoying trips to Europe, cruises and visits to their grandchild (and his parents). Martha continues her lifelong garden building and Jack studies science, astronomy and tech toys.
Martha had never considered a career as a writer--there were so many other interesting activities to occupy her--until age slowed her down. At 73, she underwent two knee replacement surgeries and during her recuperation she became interested in using a computer and tried her hand at romance. It's never to late to start, folks!